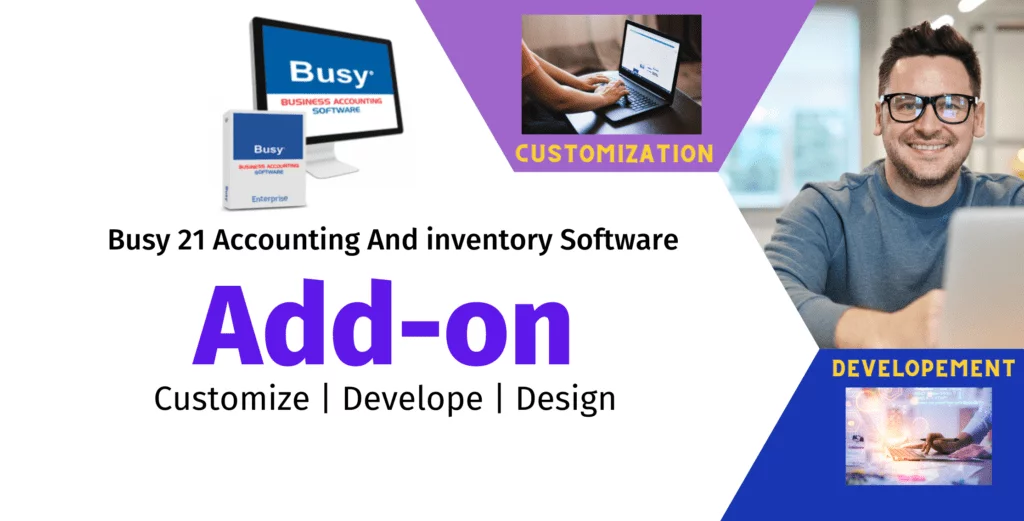 busy addons
Busy addons refer to additional features, plugins, or extensions that can be integrated into the Busy accounting software to enhance its functionality and provide users with more specialized tools and capabilities. Busy is a popular accounting software used by businesses to manage their financial operations efficiently.

These addons offer a wide range of functionalities, such as advanced reporting and analytics, inventory management, payroll processing, tax compliance tools, and more. By integrating busy addons, businesses can tailor the accounting software to their specific needs, streamline complex processes, and gain deeper insights into their financial data.

The availability of various busy addons allows businesses to customize the software according to their industry requirements and scale of operations. This flexibility empowers users to maximize their productivity, automate repetitive tasks, and stay compliant with the latest financial regulations.

Furthermore, busy addons are regularly updated and expanded to keep up with the evolving needs of businesses and the changing landscape of accounting and finance. As a result, users can continuously optimize their accounting operations and make informed decisions to drive growth and success.